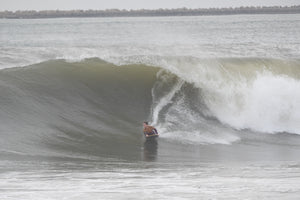 Mika Justino
Mika Justino
Age: 14 years old


How long you been bodyboarding: I have been bodyboarding for 5 years now, and ever since my first barrel I've been hooked on bodyboarding and all the experiences that comes with it!
What do you love doing: I love the ocean and sharing waves with friends, exploring and bodyboarding new waves. I also love gaming and playing Fort Nite.
Achievements:
2018: 
1st in the Warner beach Pro Am super grom division
1st in the Ethekweni bodyboarding champs
Invited to train with the Ethekweni KZN team (EBA)
2019:
Awarded the most improved rider Award.
2nd in SA Champs in the development boys division
Quarter finals in boys 
development boys
1st in the Southern KZN Champs 
development boys
1st in the Appwise Ethekweni Pro Am development boys
3rd In the Appwise EThekweni Pro Am boys.
Finished the year seeded no1 for EBA boys for the 2020 SA champs that were postponed due to Covid 19.
Sponsors:
Rossi board company
Island style
Sir Fruit
Bos Sport
Pura Soda
The Surf Garage
MStar Bodyboarding

Instagram: @justmika_1610
Facebook: Mika Justino
---