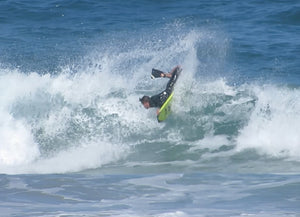 Hugo Naudé
Hugo Naudé
Age: 16
Years Bodyboarding: Ive been bodyboarding since 2018, but only started competing in 2021 and I love it.
Airs above barrels all day everyday.
Hobbies: I love waterpolo and everything to do with bodyboarding.
Sponsors: MStar Distribution, Ripfinz, Turbo Bodyboards, Kook co
Achievements: 1st Boys Sa Champs , 1st Juniors Amanzi Challenge, 1st
Juniors Sa Champs. 2022 IBC Walker Bay Junior Champion. 
---