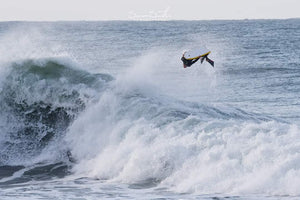 Alex Nutt
Alex Nutt
Age : 18 years old

How long you been bodyboarding: I started bodyboarding when I was about 4 years old, and I've been riding the boogie ever since!

What do you love : Anybody that has hung out with me for a day knows that I love donuts from Lily's Bread Bin, and that we will end up there at some point during the day. But other then some tasty treats from the Bread Bin it's pretty much my love for the ocean and everything it provides me with.

Achievements: My biggest achievement is finishing in the Top 10 for DK on the APB tour last year.


---