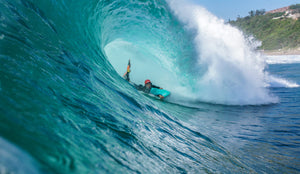 Brendan Greenaway


Brendan Lee Greenaway
Age: 37
How long I've been bodyboarding: Started bodyboarding in East London when I was 13 years old in January 1996.
Favorite wave: Cave Rock
Favorite memory: It's more so a living memory, that of every session creating memories to last a lifetime and the friends made along the way. 
General: I am just a passionate body boarder that loves riding waves every opportunity I get. Bodyboarding is a massive part of my life and I have been fortunate enough to enjoy the sport for so long and make so many good friends along the way. 
Achievements:
2001 Border Provincial Team - Juniors. 
2002 Border Provincial Team - Pro. 
2017 eThekwini Provincial Team - Masters
2017 SA Champs 3rd Place - Masters
2018 Cape Classic 1st Place - Masters
2018 West Beach Warfare 1st Place - Masters
2018 EBA Pro/Am 2nd Place - Masters
2018 eThekwini Provincial Team - Masters
2018 EBA Team Captain 
2018 SA Champs 3rd Place - Masters
2018 SABA Tour 1st Place - Masters
2019 eThekwini Provincial Team - Masters
2019 EBA Team Captain
2019 SA Champs 2nd place - Masters 
2019 SA Champs - Team Champions
2019 Cape Classic 5th Place - Pro
2019 EBA Appwise Pro/Am 5th place Pro

Sponsors:
Reef South Africa, MStar Distribution, Lapa Side SA, Appwise   
Facebook: https://www.facebook.com/brendan.greenaway
Instagram: https://www.instagram.com/greenaway83/
---